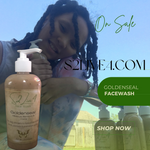 What's The Benefits of Goldenseal
What's the Benefits of Goldenseal
 What is Goldenseal?
Goldenseal is a plant that grows in North America. It can be found in the Great Lakes region and Eastern Canada. There are a lot of questions about Goldenseal; what's the benefits of Goldenseal, is Goldenseal dangerous, and why is Goldenseal so expensive? I hope to answer these questions in this article, so let's start with 10 of the benefits of Goldenseal.
What's The Benefits of Goldenseal
Goldenseal is a natural herbal remedy that has been used for centuries to treat various ailments and conditions. The following are some of the top 10 benefits of Goldenseal:
1) Goldenseal is an immune booster that can help fight off colds and other illnesses.
2) It's also a natural laxative that can be used to relieve constipation.
3) Goldenseal is anti-inflammatory and excellent for treating arthritis or joint pain.
4) It has powerful antibacterial properties, so it can be used as an alternative to antibiotics for certain bacterial infections.
5) Goldenseal is also good for the heart because it lowers blood pressure and reduces cholesterol levels.
6) It's also known to reduce inflammation in the airways, benefiting asthmatics.
7) Goldenseal is a mild pain relief supplement that can help with headaches, arthritis pain, and toothache.
8) This herbal remedy is an effective treatment for fungal infections of the mouth, which includes oral thrush and thrush under the toenails, around the mouth, and nose.
9) Goldenseal is a popular treatment for eczema and psoriasis.
10) It can also help relieve some bloating due to gas or indigestion.
Is Goldenseal dangerous?
Goldenseal is a herb that has been used for centuries to treat bacterial infections. Still, it can also cause some serious side effects.
Goldenseal is not a drug and doesn't have any FDA-approved medical use. It's dangerous because it can cause allergic reactions, interactions with other medications, and even death in some cases.
Goldenseal may not be for diabetics' medications because it can prevent the medicines from working. Goldenseal is a powerful antibiotic; any non-herbal medications are blocked; Goldenseal treats it as a foreign agent and quickly blocks the drug. This especially happens with pain medications. In cases of pregnancy, it can cause a miscarriage. Before taking this herb, Goldenseal should always be discussed with your doctor.
Why is Goldenseal so Expensive
Goldenseal is a plant that has been used by Native Americans for centuries. It was used to heal wounds and alleviate pain. Just glancing at the recap list below, we can see how excellent this herb is. Unfortunately, Goldenseal has been on the endangered species list since 2007. This makes it challenging to find and purchase the plant in stores. The plant grows in the wild in only a few places in North America. You can buy Goldenseal through Mountain Rose Herbs, Goldenseal Powder sold on Amazon 
*Links to where Goldenseal is sold are Affiliate links
Our Recap of Benefits:
 1. Goldenseal is a natural antibiotic
 2. It contains anti-inflammatory properties 
3. It can be used as a treatment for cancer 
4. Goldenseal has been shown to heal the stomach lining, which can help with ulcers and other gastrointestinal issues 
5. Goldenseal is a powerful antioxidant 
6. Goldenseal may help treat depression and anxiety
 7. Goldenseal may also help with allergies, asthma, indigestion, diabetes, and arthritis 
8. The root of Goldenseal contains berberine, which has been shown to kill bacteria that causes diarrhea and dysentery
Goldenseal is a natural antibiotic and anti-inflammatory plant. It can be used as a treatment for cancer because it contains alkaloids that have been shown to have anticancer properties.
About the Author:
I am a mom, naturalista, and author. I'm here to share my experiences and show you how to live your best life as a melanated woman in this world. I grew up in a Trinidadian home in an Afro-Caribbean community. I love people, culture, and nature. Since the age of 11, I have learned about herbs and writing fictional stories. I put down the pen and began creating and testing out natural skincare remedies by fourteen. Today, I co-own Greenleaf Health LLC in the state of Alabama. We make nutrient-rich skin and hair care products, and soon we will release our first supplement for respiratory health. In 2009, I fell into the publishing world with my first book; "Endurance: The Power Within." A fictional story about a Chinese and Trinidadian mixed girl who overcomes the unseen evil in her own home. You can learn more about my books and our company through the following websites. www.s2live4.com www.aprilathomas.com